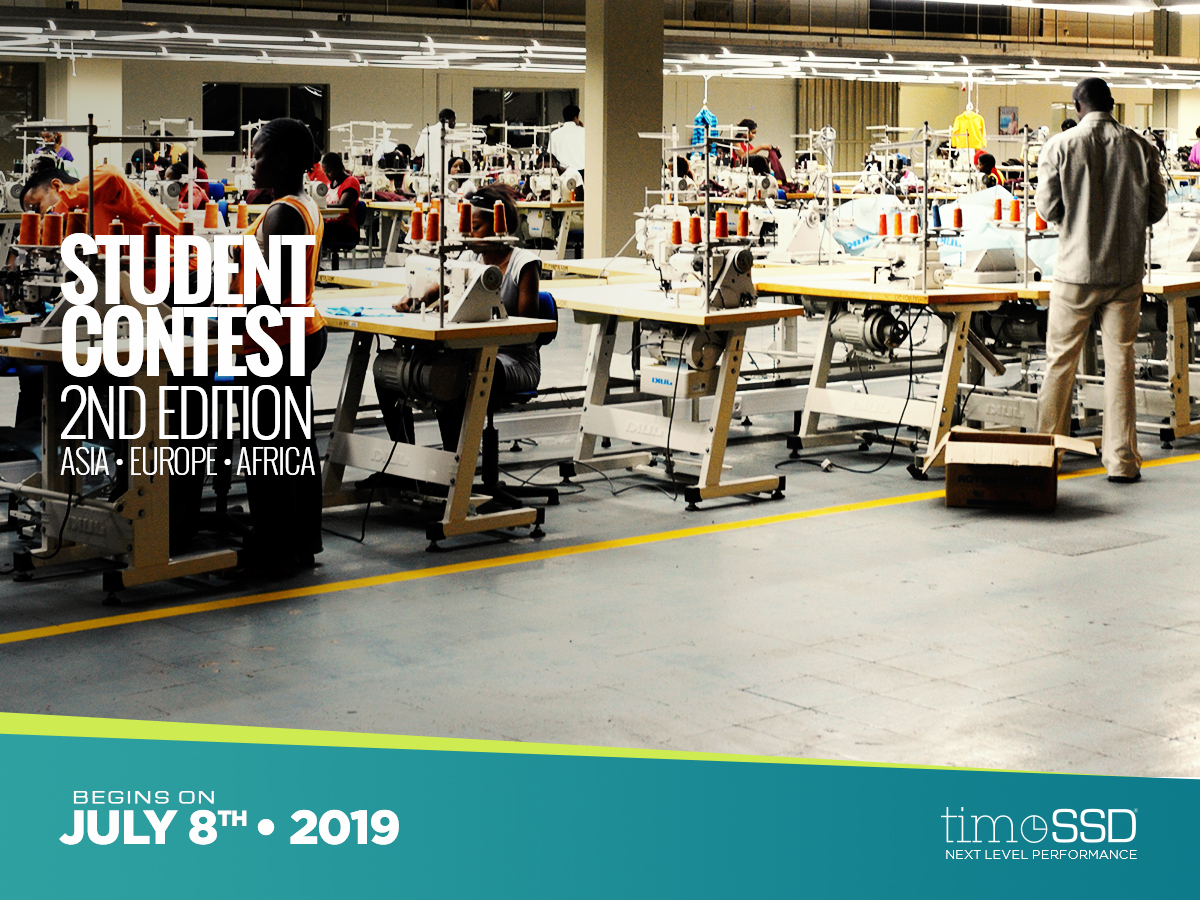 We are happy to announce that, after the success of the last year and receiving appreciations from faculties of reputed Institutes, we, the DataS family, have decided to organise the 2nd edition of our motion-time analysis contest. The 2nd Student Contest – 2019, timeSSD® competition is commencing on July 8, 2019 and will run till August 24, 2019. This time it is even bigger and students from Asia, Europe and Africa- all 3 continents will be taking part in this interesting event to prove their mettle.
The process of organising and supervising will this time be handled by :
1. Mr. Laszlo Szabo, timeSSD® project manager, DataS, Romania
2. Mr. Aditya Mahapatra, Contributor, timeSSD® Development Project
3. Mr. Priyabrata Mondal, Contributor, timeSSD® Development Project
During the competition, here, you will get the opportunity to use our software timeSSD® to enjoy a hands-on experience of using one of the oldest PMTS solutions for needle trades i.e. SSD (Standard Sewing Data) and finally find an exciting way to put your learnt theory into practice.
And after successful completion of assignments? Guess what?
An encouraging amount of cash prize and a certificate of accomplishment which can boost you resume for IE jobs internationally awaits for you if you are among the top 3 winners!
So wait for what? "Analyse" the prospect, don't waste your "Time" and keep yourself in "Motion" to click below link to dowload the competition rules and know more about it.
https://1drv.ms/f/s!AmpL8WBkP3wHknVUW6u1CCrcNRir
For any queries please feel free to write us to timessd-student@datas.ro. We are open to discuss to help you understand the competition process, any issues related to software. But, as you are in a competition no question regarding any Motion/Element codes on Software or how to analyse video will ever be entertained. For understanding the software you are requested to watch the below video carefully :
So, start exploring the world of Motion Analysis.
On Your Mark, Get Set, Go !