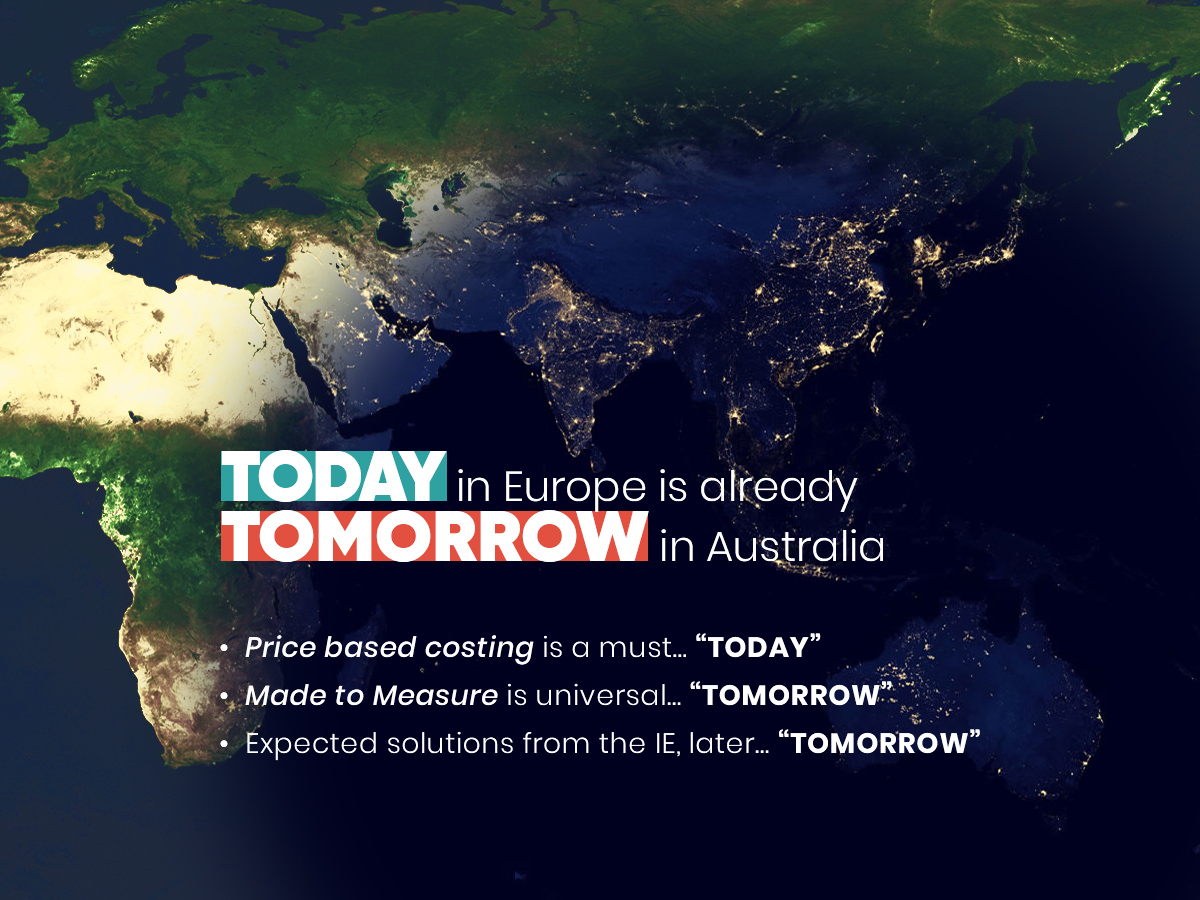 Following the interest shown for the timeSSD® during GTex – 2020, Karachi, we planned a series of companies visits in Karachi and Lahore between March 1 – 7, 2020, together with our partner, FAM Apparel Solutions.
On March 3, Mr. Laszlo Szabo will attend 4th NED International Textile Conference – 2020, Karachi, as speaker. The planned topic for the conference technical session is "Endless Re-engineering in apparel manufacturing".
Endless Re-engineering in Apparel Manufacturing
Summary
Brands and buyers are placing orders in developing countries because their total costs with labor, logistics and stress is less than to investing and using the latest automation technology in their places.
The customer's demands, for sustainability and customized products, compressing the manufacturers time faster than the speed of increasing the prices. In parallel, Africa strengthens and becomes a huge source of competitors. With the price-based costing the pressure is on the back of the IEs to create and re-create the productivity.
The companies must change their behavior, must focus on their main assets – the human resources – and should introduce customized incentive systems. The IEs must acknowledge that the engineering job is an endless re-engineering. New approaches, new tools, real transparency and higher attention to the details are required. The things happen on the shop floor, the ready product is a result of a series of blinks and the right KPIs starts the alarm in the right time.
The IE should hang its stopwatch on the wall as historical piece. Instead of it should have a camera, a notebook and an internet connection. The camera could capture the copy of any number of certificates, but the paper's effect is zero on the sales. Same null effect has the infinite development of colored, multicolumn and multiline Excel tables. The internet is the fastest and cheapest sourcing place of the novelty solutions. There are available ideas, best practices and investment free predetermined motion time software for methods development and benchmark times.