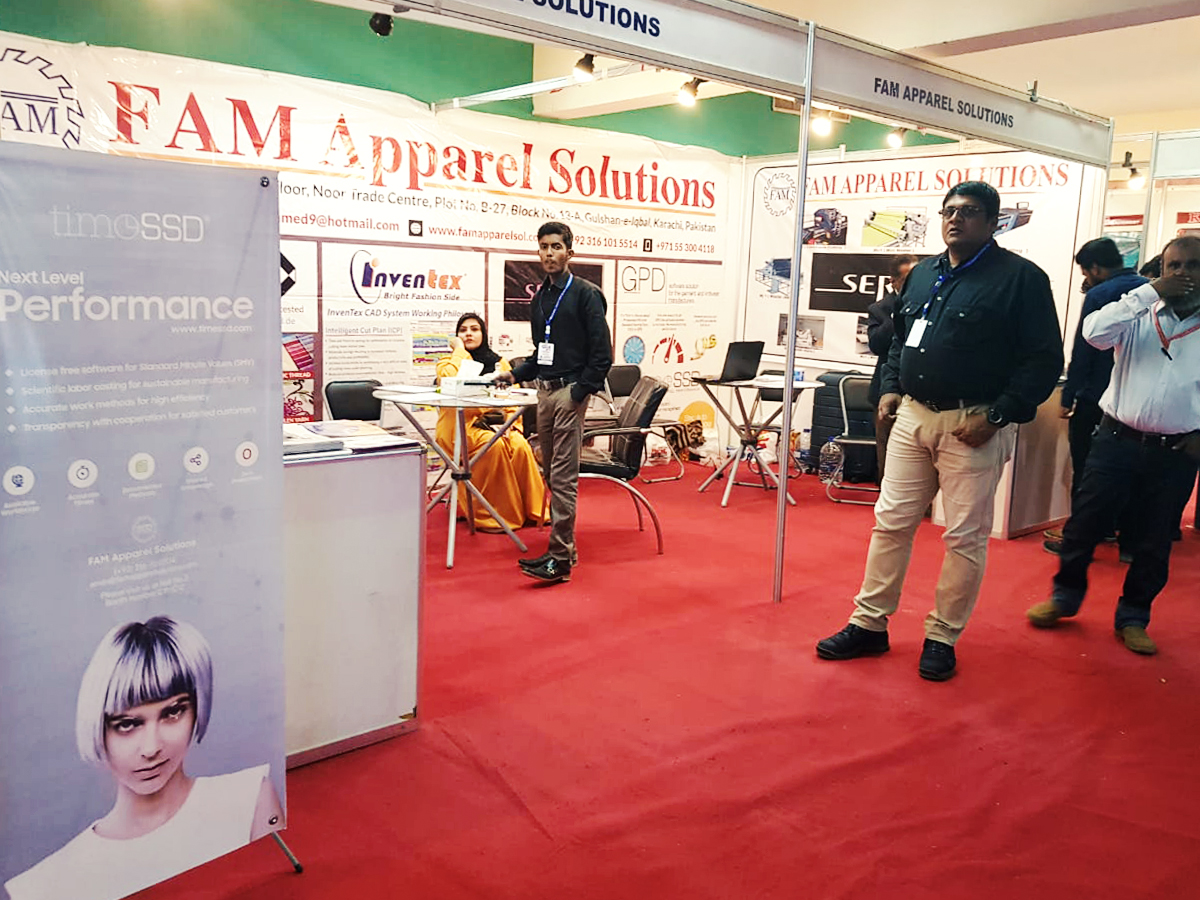 We would like to thank you for spending your time visiting our booth at GTex – 2020, held in Karachi, Pakistan. It was our pleasure and honor having you with us.
We were impressed by the interest shown for the timeSSD®, investment free and fair labor costing solution, a collaborative platform for cooperation, transparency and sustainability. We hope you were pleased with the experience with us and we invite you to contact us for any more details. It will be our pleasure to book a meeting with you at the beginning of March 2020 when we will visit Pakistan. Please let us know your request.
We are grateful for the efforts of Mr. Sheikh Amin Ahmed from FAM Apparel Solution and thanks for the excellent job done.