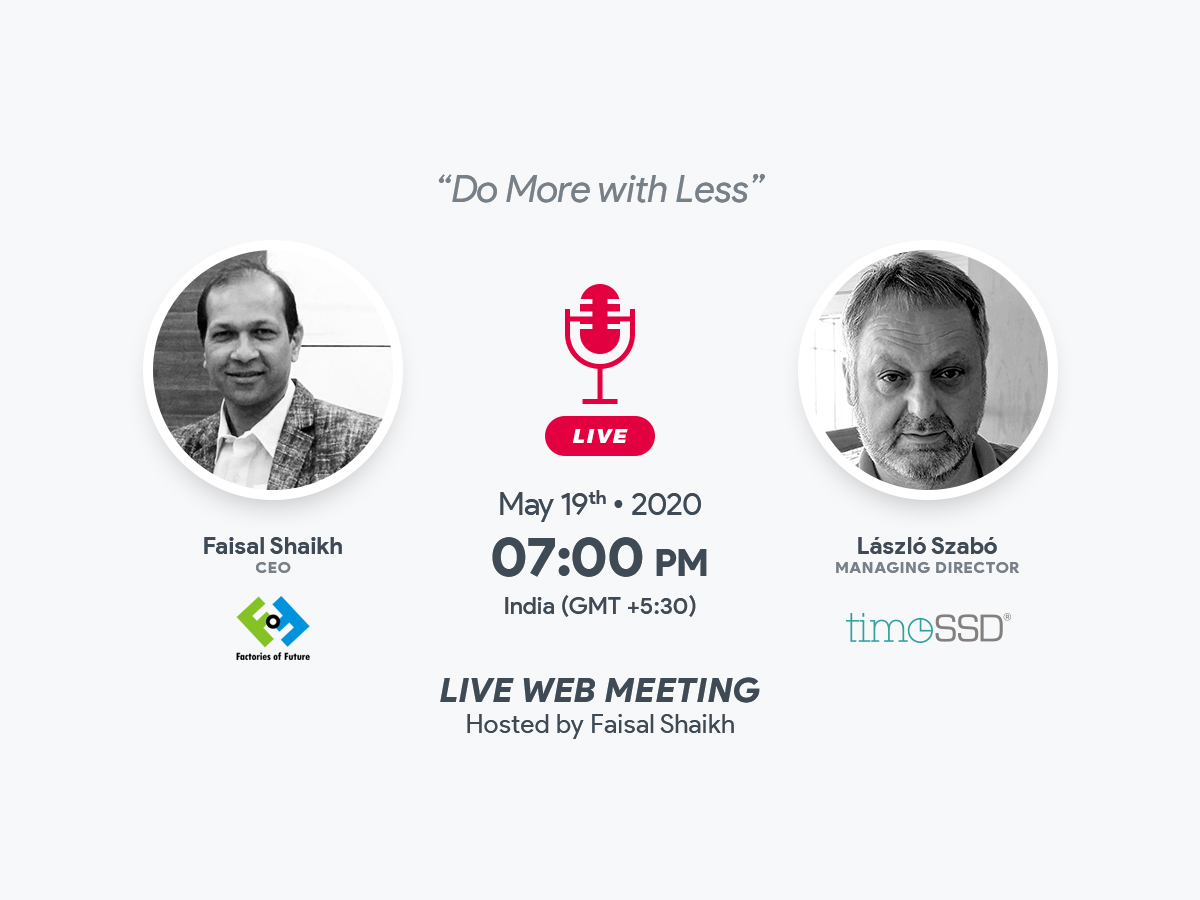 Since exodus of migrant workforce now challenge is about managing current and future customer orders along with maximizing productivity. Let's discuss how timeSSD® would help to manage this.
Tuesday • 19th of May • 2020
07:00 PM India (GMT+5:30)
->  Clich here for registration  <-
After registering, you will receive a confirmation e-mail about joining the meeting.
Organized by